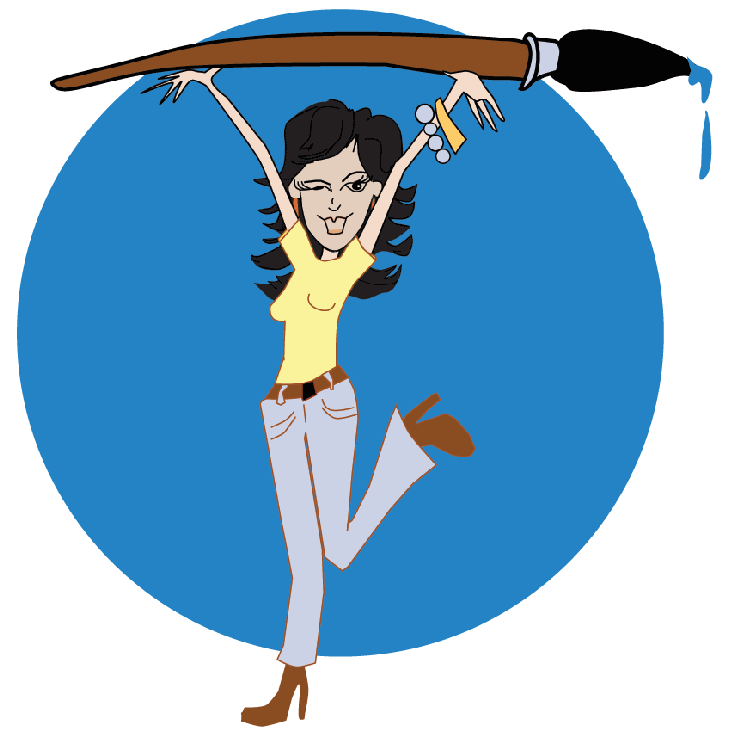 Testimonials
View a short video of Mrs. Weir receiving her platter!
"Susan was so surprised! She loved the platter (we ALL did!) and it is now proudly hanging in Sister's Boutique again. Thanks again for everything." - Betty W.
"Thanks for making me look so good to my clients. They loved the Platter and put it up right away in their living room! They really love it!"  - D.E., Realtor, Richmond, VA
"I just wanted to let you know how everyone loved the platter! My sister was just pointing to one thing after another and laughing — she absolutely loved it as did every guest at the party. The entire night there was a crowd around it oohing and aahing and laughing. It was every bit the hit I knew it would be and I'm sure I will hear from her when she has a chance to sit down and look at it herself and see things she didn't see before." - Patti H.
"I love, love, love, love my platter!!! I have it in the kitchen and I can't stop looking at it! You are such a good artist!!! THANK YOU SO MUCH FOR EVERYTHING!! The message on the back was very nice too!" - M.R., Realtor, Ashburn, VA
"Cath painted a platter of my family and captured each of us perfectly! I love her use of color, her distinctive style, and attention to detail. This platter marks a memorable time in our lives and will be treasured for years to come." - R.W.
"The plate is GORGEOUS!! Beyond my wildest expectations. You created such a beautiful piece of art from not much of a picture. She is going to LOVE IT. Thank you, thank you for helping to create such a memory-maker for me to give."
Gallery...
Mouse over thumbnails to see larger photo.
Personalized platters make great gifts - new home, wedding, special friends, family.
Realtors - your clients will be thrilled with this thoughtful gift!
Find out more and see even more platters here...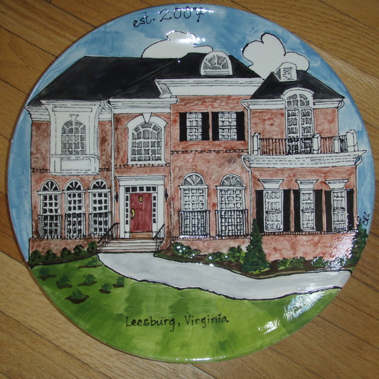 Contact me now...
and discover how easy it is to have fine art created exclusively for you!