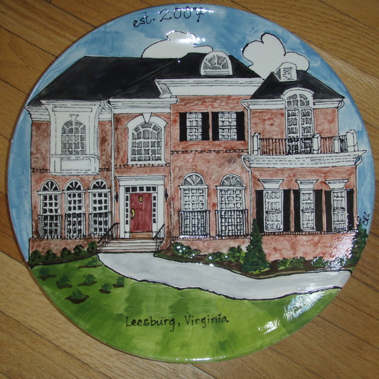 Platter Gallery
Mouse over thumbnails to see larger photo.
Platter details:
16" diameter
Display on an easel, hang as wall art, use as a serving piece
Glazes are food safe, fade resistant, dishwasher safe
Make a perfect gift for special friends
Preserve family memories
Prices vary according to the scope of your project.
You provide photos, details, treasured memories, achievements, accomplishments.
Personalized platters make great gifts - new home, wedding, special friends, family.
Realtors - your clients will be thrilled with this thoughtful gift!